BOLTING CLOTH FILTER GRADE STAINLESS STEEL MESH SCREEN WITH HIGH TENSILE STRENGTH

Plain weave stainless steel bolting cloth is made of super thin wire of SUS 304 and 316 woven into square hole mesh cloth with high tensile strength and excellent fine filtration. The durable fine wire cloth is Ideal for sifting and sieving process of screening machines.
Features of Stainless Steel Mesh:

Stainless steel wire SUS 304 and 316 materials offer excellent corrosion resistance and strong resistance to acids, alkalis and high temperature. This enables the stainless steel bolting cloth able to be used in most adverse environments.

Compared with filter cloth of synthetic materials, for example, polyester bolting cloth, Stainless Steel Mesh has great toughness and strength, with exceptionally high capacity. At the same time, it is woven with smaller, finer wire diameters, hence yields a comparatively light material with a higher percentage of open areas compared with common grade filter cloth or thick Dutch woven wire cloth sheet. This feature enables it the preferred material for sifting and screening where high strength and maximum flow are required.

Bolting cloth also features a square hole plain weaving pattern. Compared with Dutch weave wire cloth, plain weave ss wire cloth ensures a thinner structure, a smooth and flat surface and a higher permeation. Suitable for various high grade filter requirements.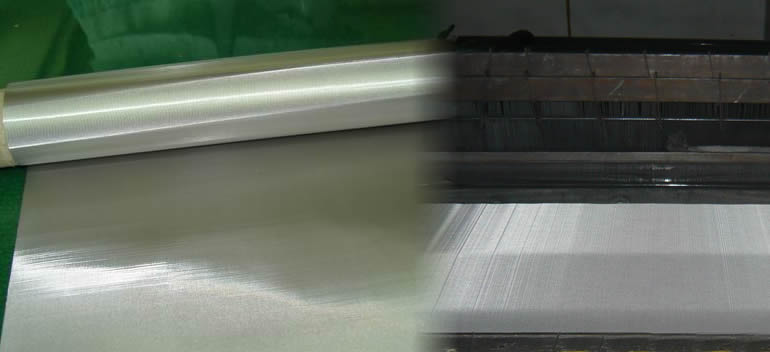 Tensile Stainless Steel Bolting Cloth ideal for High Capacity and High Strength Industrial Screening Application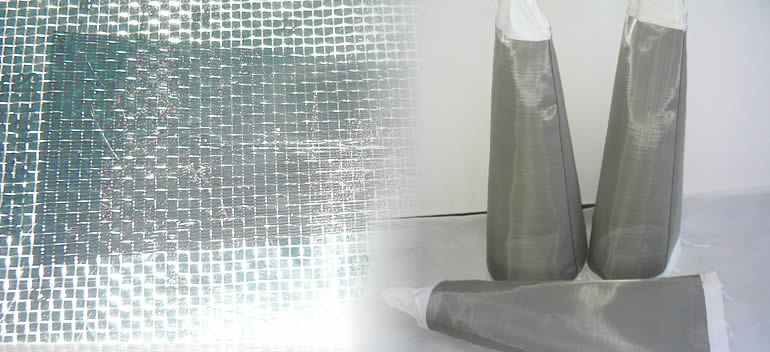 304 and 316 Grade Wire Cloth Made of Smooth and Durable Thin Wire, Ideal for Bolting Process by Increasing Screening and Sifting Machine Capacities

SS Wire Bolting Cloth Applications with Case Studies
Sifting and sieving of flour, powder, granulars and other industrial products in mining, electronics, metallurgy;
Mesh fabrics for standard sieves, wire mesh sieves, test sieves, used in chemical, aerospace and petroleum and other industries;
Silk printing screen;
Filter mesh used in aerospace, petroleum, chemical industry, environmental protection and wood processing, paper manufacturing.
Case Study of Stainless Steel Mesh Screen Used As FLOUR MILL Mesh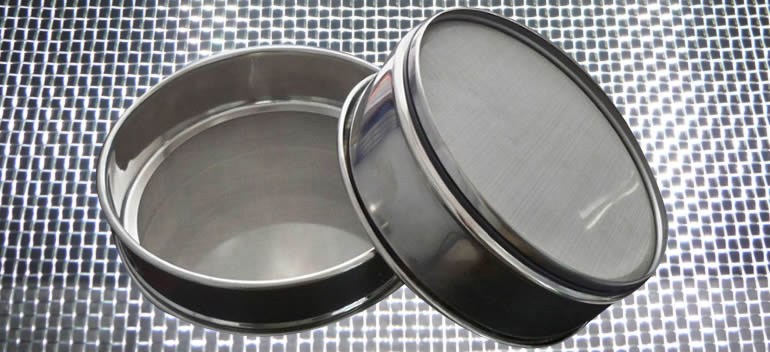 Compared with common woven wire cloth, tensile bolting cloth ss mesh screen woven with thinner wire diameters relative to the mesh count, enjoy increased percentage of open area and faster powder flow through the screen.
Super thin mesh fabric with fine filter property is used for fine grading in flour mills used as flour mesh or stand flour mesh sieves. Compared with polyester mesh bolting cloth, stainless steel screening mesh can have very small elongation of wire mesh at high tension. While polyester mesh
has less weight and less cost. Both Stainless Steel and Polyester Bolting Cloth can be supplied with a variety of wire diameter, micron mesh sizes and thin fabrics for standard test sieve screen uses. Both fabrics are sturdy and durable.

Popular Sizes for Sifting and Sieving Screen Uses:
316 grade 22x22 mesh x 0.0075 wire diameter x 69 percent open area
316 grade 200x200 mesh x 0.0016 wire diameter x 46.2 percent open area;
316 grade 165 x 165 mesh x 0.0019 mm wire diameter 47.1% open area;
304 grade 94x94 mesh x 0.0035 mm wire diameter, x 44.5% open area.

Case Study of Micron Mesh Bolting Screen for SILK PRINTING INDUSTRIAL USES

Fine micron stainless steel mesh cloth can be used as silk printing screen for Textile Printing, Ceramic Printing, Glass Printing, Graphics Printing, Electronic Printing, CD/DVD Printing, etc.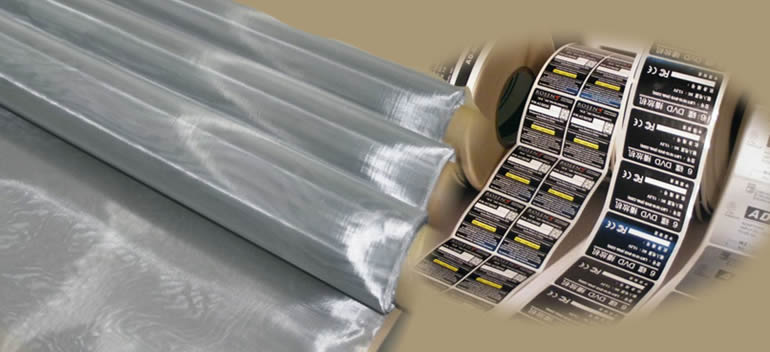 Weave: Plain Weave.
Features:
High tension: Much higher tension than common polyester mesh and smooth tension;
Super precision: Uniform wire diameter and aperture with extremely low difference;
Low elongation: Very small elongation of wire mesh at high tension;
High flexibility: The wire mesh will not lose elasticity at extreme tension;
High corrosion resistance: The excellent corrosion resistance of stainless steel wire exceeds polyester fiber;
Non-electrostatic: To avoid affects of non-electrostatic for print and ensure the safety of printing;
Good heat-melting resistance: Special features of stainless wire mesh. Suitable for heat-melting ink;
Good solvent resistance: To avoid the affects of any solvents to wire mesh and to ensure the safety of print screen.
Specifications and Materials:

Materials: SUS304, 304L, 316, 316L, Monel, Magnese or other steel alloy materials.

We offer a wide range of mesh sizes, wire diameters, actual opening sizes and open area percentages to meet your specific screening/sifting requirements, with following specifications as standard.
Meshes Per Linear Inch
Opening
Wire Diameter
Open Area
Inches
M.M.
Inches
M.M.
14 Mesh
0.0624"
1.580
0.009"
0.229
76.4%
16 Mesh
0.0535"
1.359
0.009"
0.229
73.3%
18 Mesh
0.0466"
1.184
0.009"
0.229
70.2%
20 Mesh
0.0410"
1.041
0.009"
0.229
67.2%
22 Mesh
0.0380"
0.965
0.0075"
0.191
69.7%
24 Mesh
0.0342"
0.869
0.0075"
0.191
67.2%
26 Mesh
0.0310"
0.787
0.0075"
0.191
64.8%
28 Mesh
0.0282"
0.716
0.0075"
0.191
62.4%
30 Mesh
0.0268"
0.681
0.0065"
0.165
64.8%
32 Mesh
0.0248"
0.630
0.0065"
0.165
62.7%
34 Mesh
0.0229"
0.582
0.0065"
0.165
60.7%
36 Mesh
0.0213"
0.541
0.0065"
0.165
58.7%
38 Mesh
0.0198"
0.503
0.0065"
0.165
56.7%
40 Mesh
0.0185"
0.470
0.0065"
0.165
54.8%
42 Mesh
0.0183"
0.465
0.0055"
0.140
59.1%
43 Mesh
0.0183"
0.465
0.0050"
0.127
61.8%
44 Mesh
0.0172"
0.437
0.0055"
0.140
57.5%
46 Mesh
0.0162"
0.412
0.0055"
0.140
55.8%
46 Mesh
0.0172"
0.437
0.0045"
0.114
62.9%
48 Mesh
0.0153"
0.389
0.0055"
0.140
54.2%
48 Mesh
0.0163"
0.414
0.0045"
0.114
61.5%
50 Mesh
0.0145"
0.369
0.0055"
0.140
52.5%
50 Mesh
0.0155"
0.394
0.0045"
0.114
60.1%
54 Mesh
0.0130"
0.331
0.0055"
0.140
49.4%
54 Mesh
0.0145"
0.368
0.0040"
0.102
61.5%
56 Mesh
0.0138"
0.351
0.0040"
0.102
60.2%
58 Mesh
0.0127"
0.323
0.0045"
0.114
54.6%
58 Mesh
0.0132"
0.335
0.0040"
0.102
59.0%
60 Mesh
0.0122"
0.310
0.0045"
0.114
53.3%
60 Mesh
0.0127"
0.323
0.0040"
0.102
57.8%
62 Mesh
0.0116"
0.295
0.0045"
0.114
52.0%
62 Mesh
0.1210"
0.307
0.0040"
0.102
56.5%
64 Mesh
0.0111"
0.282
0.0045"
0.114
50.7%
66 Mesh
0.0112"
0.285
0.0040"
0.102
54.2%
70 Mesh
0.0106"
0.269
0.0037"
0.094
54.9%
72 Mesh
0.0102"
0.259
0.0037"
0.094
53.8%
74 Mesh
0.0098"
0.249
0.0037"
0.094
52.7%
76 Mesh
0.0095"
0.241
0.0037"
0.094
51.7%
78 Mesh
0.0091"
0.231
0.0037"
0.094
50.6%
80 Mesh
0.0088"
0.224
0.0037"
0.094
49.6%
84 Mesh
0.0084"
0.213
0.0035"
0.089
49.8%
88 Mesh
0.0079"
0.201
0.0035"
0.089
47.9%
94 Mesh
0.0071"
0.180
0.0035"
0.089
45.0%
105 Mesh
0.0065"
0.165
0.0030"
0.076
46.9%
120 Mesh
0.0057"
0.145
0.0026"
0.066
47.3%
130 Mesh
0.0059"
0.152
0.0017"
0.043
60.7%
135 Mesh
0.0051"
0.129
0.0023"
0.058
47.4%
145 Mesh
0.0047"
0.119
0.0022"
0.056
46.4%
160 Mesh
0.0048"
0.123
0.0014"
0.035
60.2%
165 Mesh
0.0042"
0.107
0.0019"
0.048
47.1%
200 Mesh
0.0034"
0.086
0.0016"
0.041
46.2%
230 Mesh
0.0029"
0.074
0.0014"
0.036
46.0%
270 Mesh
0.0023"
0.058
0.0014"
0.036
38.6%
325 Mesh
0.0020"
0.051
0.0011"
0.028
41.3%
Other filter fabric we supply:

Non metal synthetic fiber bolting cloth for printing and industrial screening;
Dacron Flour Milling Mesh