TENSILE POLYESTER MESH FOR SILK SCREEN FILTER FABRIC

Stretchable polyester mesh thin fabric is plain woven monofilament fabric suitable for fine silk printing. Also called polyamide printing screen, ink printing mesh or stationery ink filter fabric. Made with imported weaving looms, the monofilament mesh has a general mesh count ranges from 80 to 420mesh, inch 7-165T, mesh opening ranges from 25 to 1100um. The roll width varies: 1150mm,1270mm,1580mm, 1650mm, 2600mm, 3200mm, 3650mm(Max). Our polyester mesh screen is widely used in electronic PCB printed circuit board, thin film technology, key pads, the printing of textile, glass, ceramics, ads, filter ink, aerospace, petrochemica, melt  filter and other high tech industries. 

What is Silk Printing or Screen Printing?
Silk screening, also known as screen-printing, is a printing technique of creating images by passing ink through a porous mesh fabric. According to Wikipedia, Screen printing is a printing technique whereby a mesh is used to transfer ink onto a substrate, except in areas made impermeable to the ink by a blocking stencil. It is also known as silk-screen, screen, serigraphy, and serigraph printing.

Where does screen printing apply?
The silk screening print technique is used for many industries, including Circuit Boards Printing, Solar Cell Printing, Textile Printing, Thick film Printing and Key pads Printing, Ceramics Printing and other industries.

Our silk-screening process with polyester fabric ensues a high resolution and quality finish. Silk screen printing polyester mesh fabrics are known for its excellent dimensional stability and the narrow tolerance of its overall fabric thickness. It can be used for a long time service providing uniform and accurate aperture widths.

Why Polyester Mesh for Screen Printing?
Polyester mesh has minimum fabric thickness, excellent tensile strength and stretching performance allowing the smooth ink flow. Monofilament polyester or polyamide mesh can guarantee accurate registration, precision ink deposit control and high abrasion resistance. As replacement for silk fabric, this synthetic dacron netting will not shrink, stretch or sag. In addition, our screen is dimensionally stable and highly-tensioned, so that the screen printing screens can be stretched and printed with a minimum off-contact distance. This capability ensures the most accurate and consistent screen printing results.
Polyester Screen used as filter cloth for various textile and CD printing uses: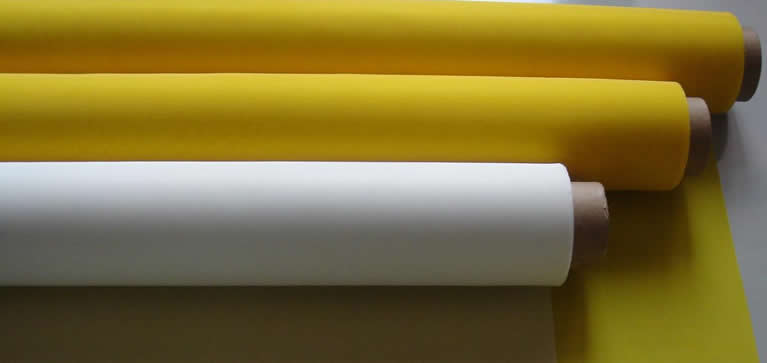 100% Polyester or Polyamide Monofilament Textile Printing Screen Mesh for plate making printing, electronic printing, ceramics, glass, stained paper printing, label plate, advertising, arts and crafts and mobile telephone dustproof aspects. Available in colours of white, red, yellow.
Polyamide Printing Screen: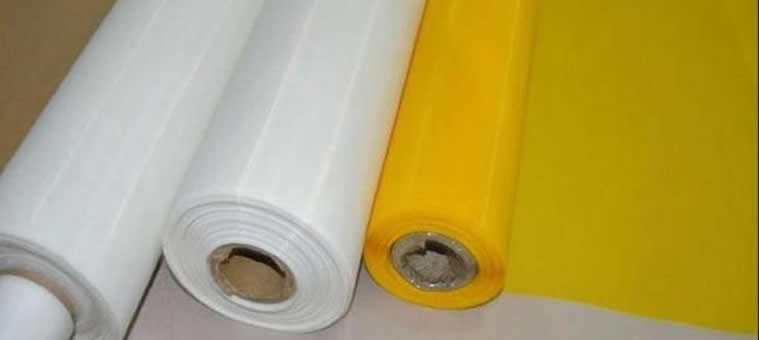 Specification of Polyamide Mesh Screen: 60mesh/ inch, 80mesh, inch 100mesh/ inch, 110mesh/ inch, 120mesh/ inch, 135mesh/ inch, 160mesh/ inch, 180mesh/ inch, 200mesh/ inch, 230mesh/ inch, 250mesh/ inch, 280mesh/ inch, 305mesh/ inch, 355mesh/ inch, 380mesh/ inch, 420mesh/ inch.
Width of polyamide printing screen:
Max. width: 3200mm.Width may varies according to the requirements of customers.
We may also take orders to produce polyamide screen with other special requirements.
Monofilament Pain Weave Dacron or Nylon Silk Screen Filter Clothing for Graphic Screening: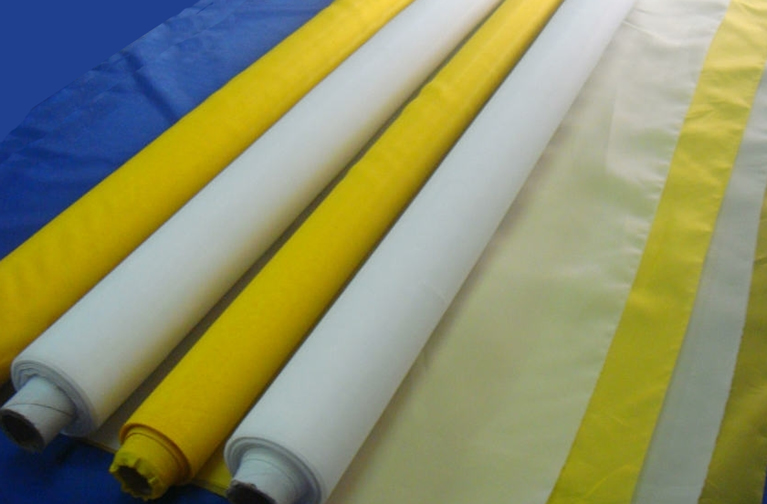 100% monofilament polyester silk printing mesh of 25 micron, high tension fabric material used in textile printing, woven from yarn extruded from heated polyester into a single strand.

Material: 100% polyester (or nylon).
Mesh Count: 5T-120T mesh/cm(13mesh-305mesh/inch)
Mesh opening: 25-1100um
Length: 30m,50m per roll,or as your request
Width: 1-2m
Application: Widely used in CD/DVD Printing, Ceramic Decorating printing, Graphic Screen Printing.
Benefits:
Made with high quality domestic and imported raw material, advanced weaving looms and test instruments;
High tension and low elasticity;
High temperature resistance and strong waterproof mesh;
Faster printing speed;
The flat screens have accurate and standard mesh to ensure the uniformity;
Standard size and special width available as customer's requirement, and the roll width is up to 3.6 meter.
Stationery Ink Printing Nylon Filter Netting: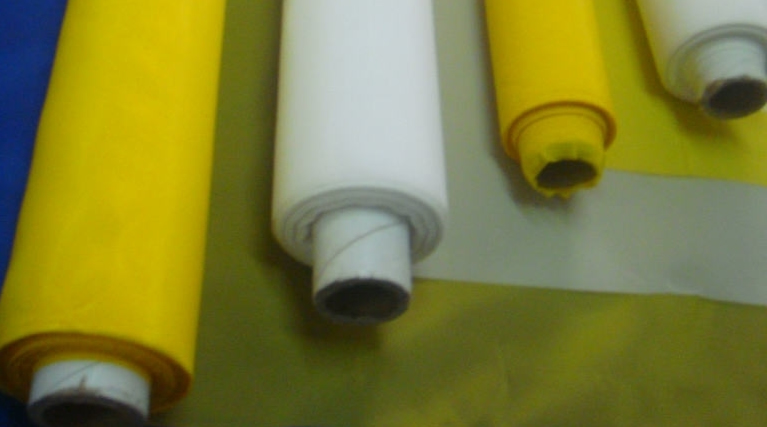 13-165T Mesh Polyester Screen for Filter Ink Printing with Theoretical ink ranging of 6.5-128 cm3/m2
Specifications:
1) Mesh count: 13T~165T 
2) Material: 100% polyester monofilament 
3) Weave type: Plain 
4) Color: white, Yellow, black
5) Width: 42",45",50",53",57",62",65",74",86",90",120",130",width available (width as order will be ok also)
6) Standard length: 30m/roll,50m/roll. (Cut length as order will be also available)
7) Theoretical ink: 6.5-128 cm3/m2
Applications:
Polyester Nylon Mesh Fabric for Printing is mainly used in printing of circuit board, printing of textile, glass, ceramics, CD/DVD printing, etc.
| | |
| --- | --- |
| | |
| Circuit Board Printing Conducted with Polyester Screen | Electric Wire Circuit Board for PC |
| | |
| | |
| Screen Printing for Porcelain and Ceramics | Screen Printed Textile and Clothing |

Materials and Features of Melt Filter Ink Polyester Screen Printing Mesh

Materials: Super quality monofilament, nylon, dacron, polyester, polyamide fiber
Features:
Good resistance to acid, alkali  and high tension; 
Stable stretching property and long work time;
Accurate processing, accurate registration;
Low off-contact printing;
High reproducibility;
High tensile strength;
Maximum printing speeds;
Minimized tension loss during the screen printing process.